Customer support
For more information on specific items, please contact our Reuse Center.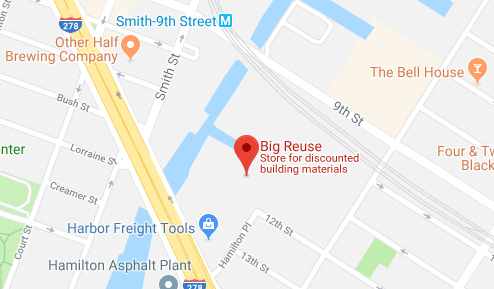 For questions or concerns about our online store and sales, please use the contact form on this page or email us directly at [email protected].
Contact us
Jobs
Big Reuse Associate Job Description
Big Reuse is a non-profit organization supporting community based environmental initiatives.  Through the reuse of materials, work training, and community composting.  Big Reuse seeks to combat climate change and create a green economy with living wage jobs through social enterprise.
Our Reuse Center takes in donations of almost anything reusable -  furniture, clothes, homegoods, books, appliances, plumbing and lighting fixtures, doors & windows, kitchen cabinet sets, reclaimed lumber, and more.
This is for a full time position at our Brooklyn reuse center -  1 12th Street, Brooklyn, NY 11215.  Offering the opportunity to work with a great team committed to protecting the environment and diverting waste from landfills.
SCHEDULE:
Full time (40 hours per wk - 8 hour shifts, 5 days per week OR 36 hours per wk - 9 hour shifts, 4 days per week) - will include a weekend shift.  This is an hourly job,
POSITION REQUIREMENTS:
Provide excellent customer service.
Accept and move donations of materials and furniture.
Move, organize, and merchandise inventory. 
Perform transactions on the point of sale system
Assist with processing and pricing donations.
Clean store by keeping shelves, aisles, storage areas, and equipment organized, swept and clean. 
Work reliably and effectively, both independently and as part of team of staff, interns, and volunteers.
Clean bathroom and other cleaning duties in rotation with other team members.
Lead teams of work trainees and volunteers.
Attend weekly reuse center meetings and quarterly all-staff meetings.
NEEDED QUALIFICATIONS:
Work a regular weekend shift.
Great customer service - retail/sales experience preferred.
Ability to come in early, stay late on occasion and always be on time.
Position requires lifting (up to 50 lbs.) on a regular basis.  Individual must have ability to perform intense and repetitive physical work including bending, lifting & moving material, standing, walking.
Computer literate - windows.  Able to research donated items for pricing.
Open to input and feedback, takes direction well.
Strong communicator -- ability to present information clearly and effectively both verbally and in writing.
High energy and even-keeled temperament.
DESIRED QUALIFICATIONS:
Passion about the environment.
Experience working with volunteers and/or work training groups
Knowledge of construction and building materials.
COMPENSATION:
$16 per hour
Health, dental and vision benefits
Generous Paid time off
Consistent schedule
HOW TO APPLY:
Attach your resume to your email, and send to [email protected]
Put your cover letter in the body of your email describing your specific qualifications and your environmental passion.
Only those whose applications are being considered will be contacted. No phone calls.
Big Reuse Marketing Intern
The Big Reuse Intern is primarily responsible for helping to build out the Big Reuse Google Ads Grant account, monitoring and improving marketing metrics. The intern will also contribute to any outreach campaigns including flyer design and distribution, developing press, donor, supporter and other contact lists. The intern may also be asked to prepare documents and flyers in the Adobe graphics suite.
Candidates need to be tech savvy, familiar with Adobe suite and ideally have basic graphics capabilities.
Position Schedule
Outreach Associate staff will work 6 hours/week to expand public awareness of the Big Reuse Donation Center/Store. Position would run until the end of June 2019 with a possibility of extending beyond that.
Work weeks vary but are typically Mon-Fri 10am-4pm.
Responsibilities
Maintain and develop the Google Ads Account.
Maintain the Google Business account.
Contribute to design, production and distribution of print marketing campaigns.
Assist in maintaining online listings.
Provide outreach to local stores for marketing materials.
Requirements/Skills
Ideal candidates will be interested in marketing, advertising, public outreach.
Enthusiastic about reuse, and keeping usable homegoods, appliances, furniture and C&D materials out of landfill.
Experience with a wide range of computer applications (Excel, MS Word, Outlook, +)
Ability to commute to Gowanus, Brooklyn and willingness to work in a warehouse environment.
Preferred: Bachelor's Degree (Preferably in Environmental Science, Marketing or another related field)
BENEFITS
This is an unpaid position.
PROFESSIONAL LEVEL
Entry level
MINIMUM EDUCATION REQUIRED
N/A
HOW TO APPLY
Send resume, cover letter and references to: [email protected] with "Marketing Intern" followed by your first and last name in the subject line of the email.
No phone calls please.
Supporters
Empire State Development

Empire State Development (ESD), Big Reuse's primary funder, encourages and supports activities that both strengthen the State's economy and protect and preserve the environment. To accomplish this, ESD offers a range of resources to help businesses identify and transform environmental concerns into market opportunities and competitive advantages. Through its Environmental Services Unit (ESU), ESD provides New York State businesses with the tools they need to understand and comply with environmental regulations and provides financial assistance for investments in projects that improve business productivity and competitiveness through enhanced environmental performance. For more information on New York State's environmental services, contact Empire State Development at 1-800-STATE-NY or 1-800-782-8369.
Zapier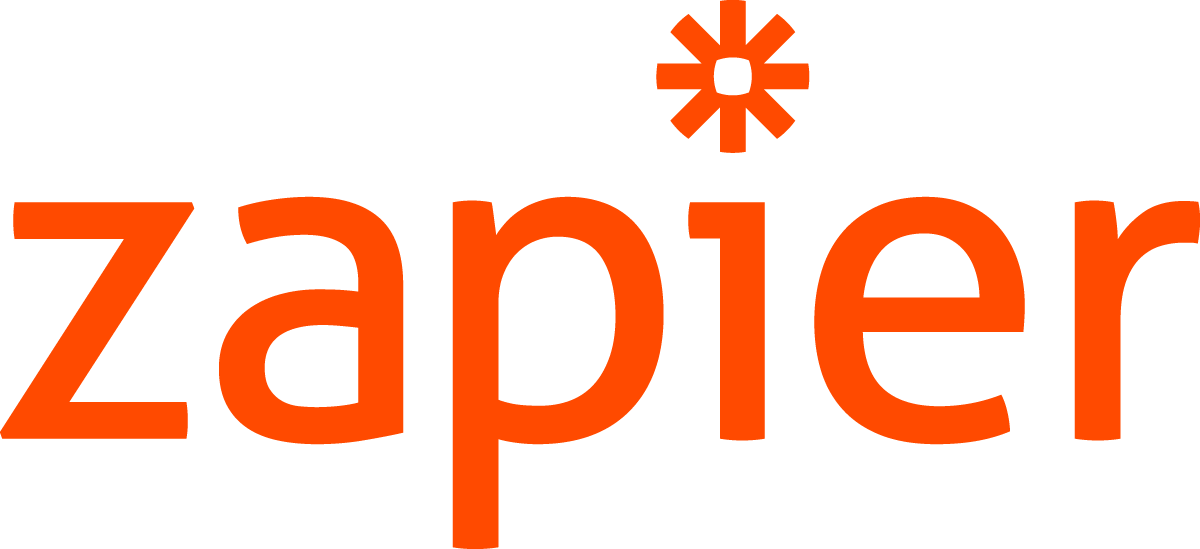 Zapier is an online automation tool that connects your favorite apps, such as Gmail, Slack, MailChimp, and over 750 more. You can connect two or more apps to automate repetitive tasks without coding or relying on developers to build the integration. Move info between your web apps automatically, so you can focus on your most important work. It's easy enough that anyone can build their own app workflows with just a few clicks.