The NYC Compost Project Hosted by Big Reuse is part of a community-scale composting network that works to rebuild our soils by providing New Yorkers with the knowledge, skills, and opportunities they need to produce and use compost locally.
Questions about compost? Email [email protected]
We are a 2020 US Composting Council Annual Award Winner!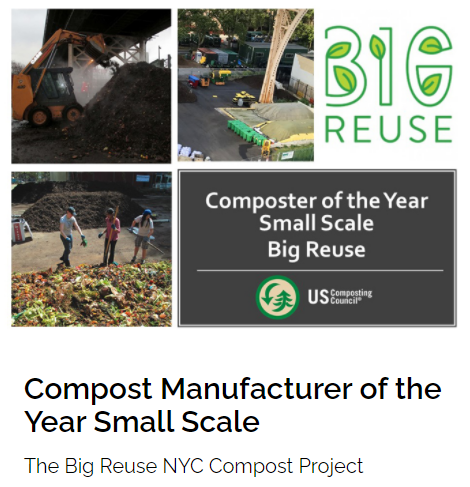 Watch the US Composting Council 2020 virtual composting awards ceremony presented by Executive Director Frank Franciosi here.
Compost FAQ
Our Partners In The Compost Project