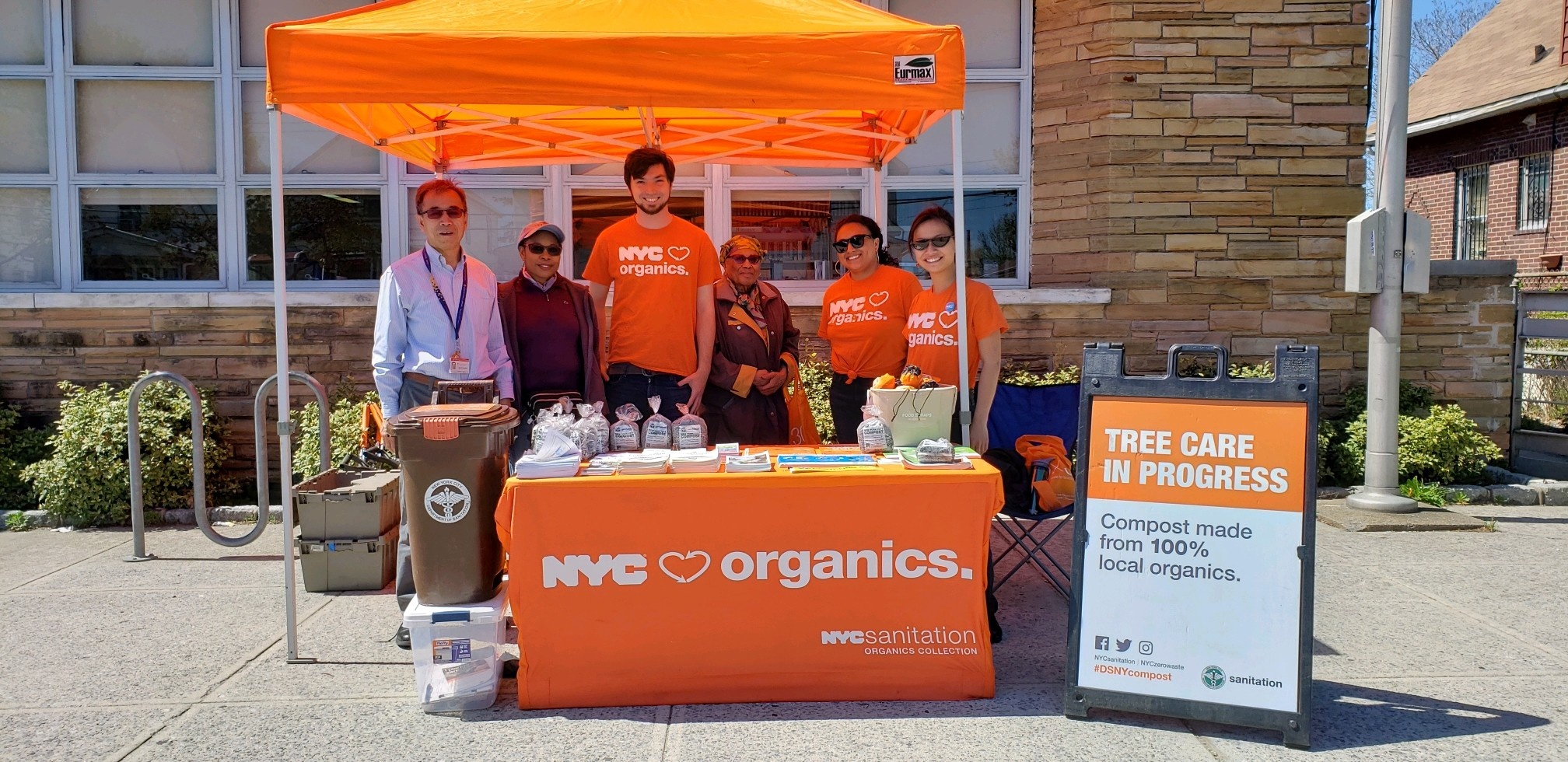 DSNY now provides Curbside Composting to residents of NYC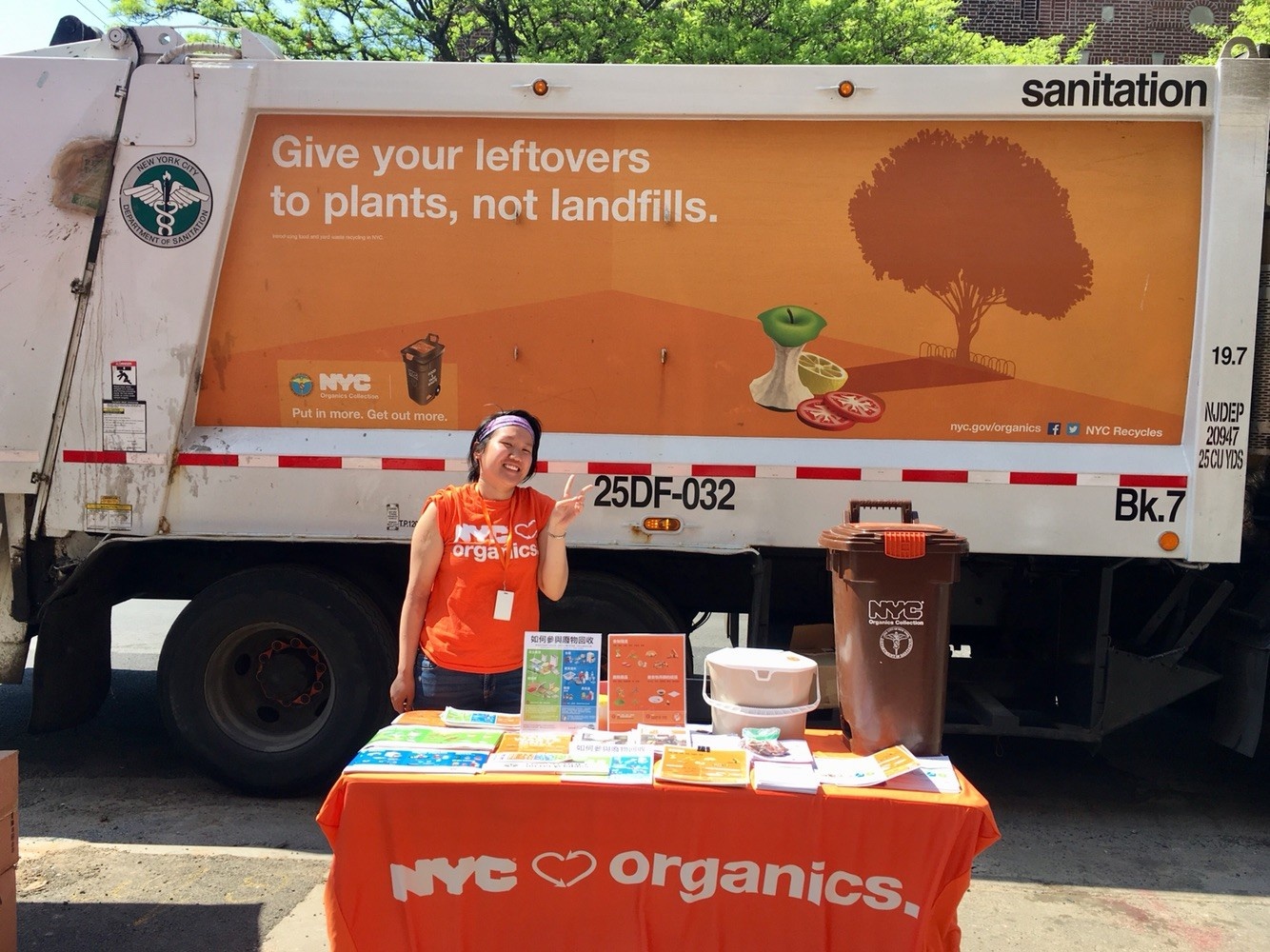 Overview:
You can now place food scraps, food-soiled paper and yard waste in a brown bin provided by the city for free at your curb. Just how you place your other recyclables at the curb for metal, glass, plastic and paper, you can now do the same with your food and yard waste. These items are collected weekly and turned into compost and clean energy. Compost is a natural fertilizer for plants. To learn more about composting and how to process your own compo check out our composting page
              
Outreach:
Big Reuse has partnered with DSNY to conduct outreach for this new service. Our amazing team of outreach associates work in the streets throughout the five boroughs. We speak with residents about curbside composting collection in order to increase resident participation rates, reduce contamination rates, and compile feedback in order to better acclimate the program to the needs of our city.
Our team partners with local community groups to better spread the word at events and meetings. We are always looking for new partnerships! If you would like to have us attend your next function, please email us at [email protected].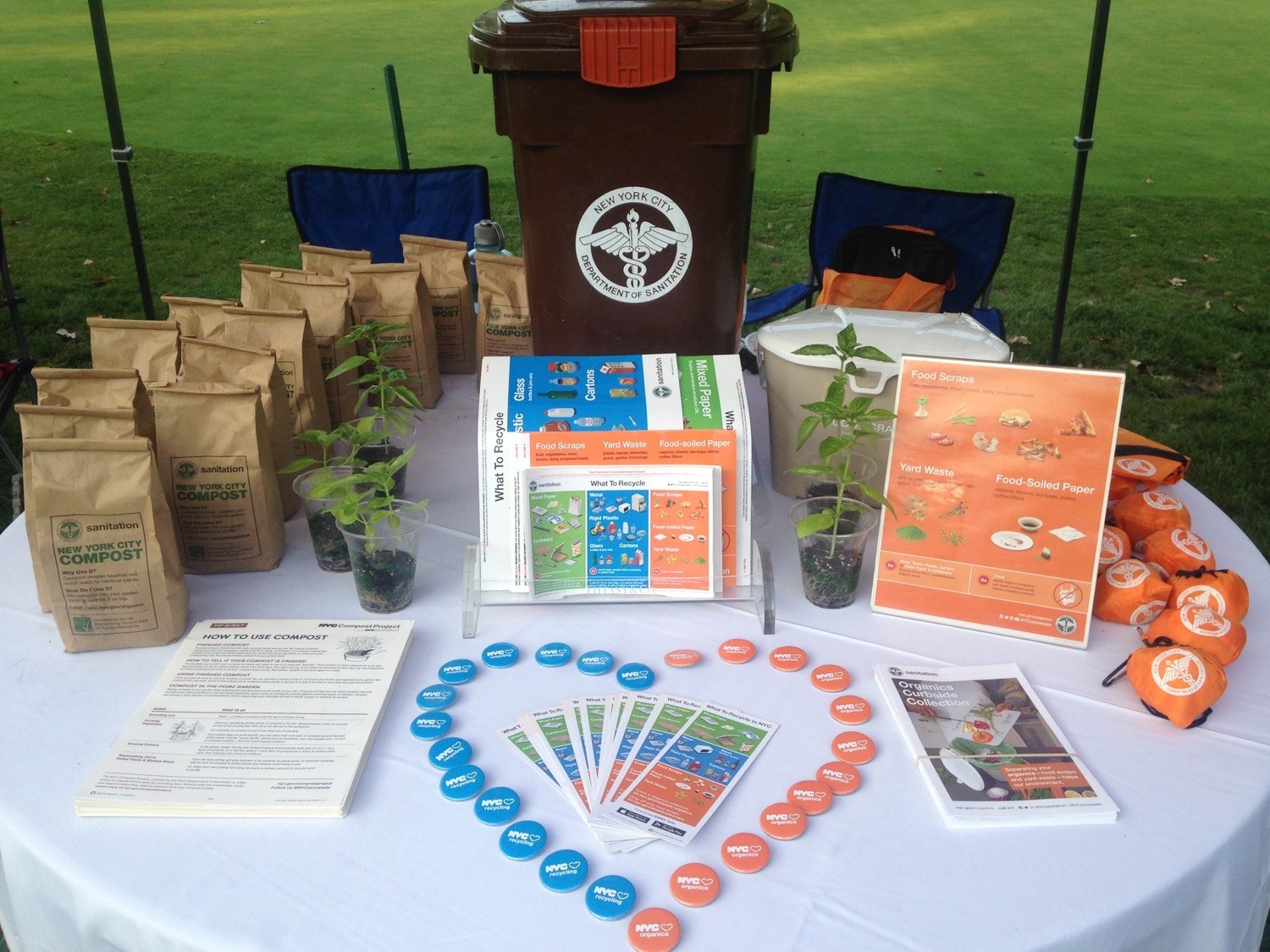 Expansion:
We are working towards all residents having access to either our curbside composting collection services or convenient neighborhood drop-offs. We currently serve over 3.3 million residents in all five boroughs with curbside organics service. The program also works with apartment building managers to bring our services to high-rise apartment buildings and residents living on commercial blocks.